Moderator: Forum Administrators
I've got a couple of those spriets masquerading as fire kitties.
I'll post them up when I get home tonight. We had way too much fun with those pots of illusion. (Imagine the majority of a 25m group running around as fire kitties)
Edit: Derp, I put them up on photobucket...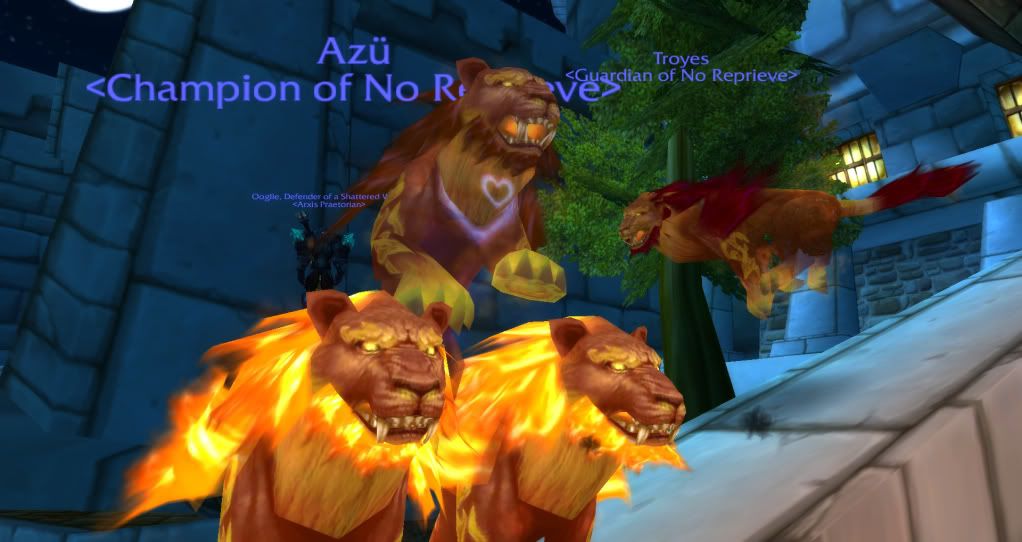 (sorry if the image is big... must learn to edit sizes /writes on To Do list)
They even have little hearts at times. Lol. I didn't get a pict of all of us running around as fire kitties because I was too excited about getting the staff. We did the same thing with the legendary
http://i1087.photobucket.com/albums/j46 ... 210344.jpg
Last edited by
Andolie
on Mon Aug 06, 2012 11:23 am, edited 1 time in total.
---
Well I finally got my staff, Heroic version as well
Shame a Disgusting Oozeling costs 9k min on my server, otherwise it'd be tempting to get for the green mane...I mean, I have the gold to get it easily, but 9k is way pricey, and the droprate makes it ugly to farm too >.>
---
I got my normal staff, seeing as I raid from the States on a late night casual european server, I never thought I'd even get to see Firelands from the inside!! My guild killed Majordomo a few times before I was there on my first kill last night, and the staff dropped for the first time!!! I'm happy as a kitty can be
I never cared more about loot than it to be a means for me to be better to benefit the whole team, but this staff.... you love being a feral druid even more!
I had to try this shadowpriest trick, after reading it here!
---
I noticed tonight that if you stand in Domo's kitty adds, the same thing as H. Rag's body.
Hard to see, sorry, I was taking pictures during raid (bad kitty, but I still did good damage lol)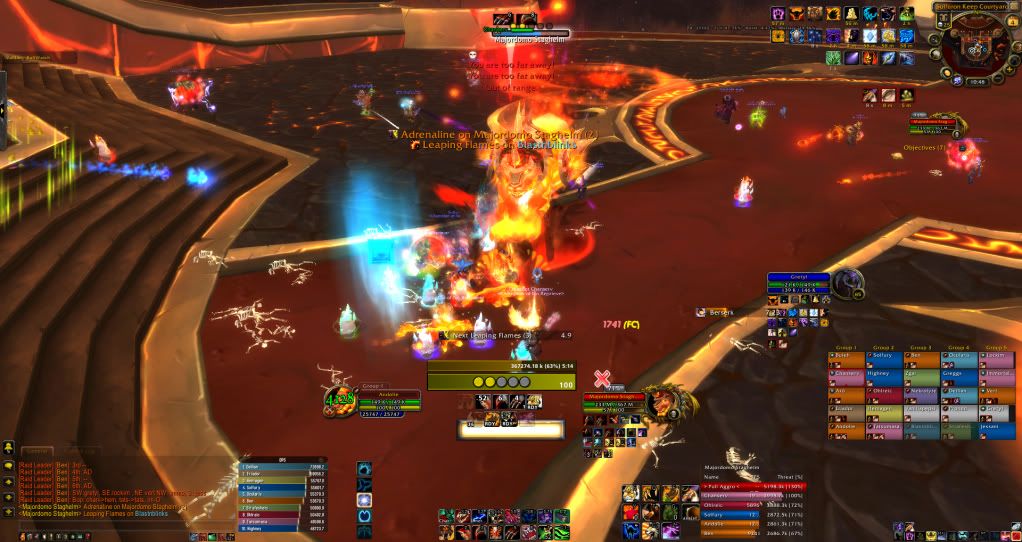 Last edited by
Andolie
on Mon Aug 06, 2012 11:27 am, edited 1 time in total.
---
Posts: 8
Joined: Wed Aug 03, 2011 3:41 am
Location: WI, USA
Maybe I got lucky but I got my oozing within 30-40(not sure on how many I killed during that time but 1 mangle = dead mob) minutes of farming before raid one night in swamp of sorrows since the respawns on those adds is extremely fast if your circling the rivers on the west side of the zone.
In terms of some other colors for playing with some trinkets will make you more red. The one that comes to mind first is a PVP trink with an agi proc (cant remember the name atm)
Above was oozling + pvp agi trink use.. Had a priest that thought it would be fun to try and capture a pic of a flying red fire cat with wings from Power Infusion, unfortunately him and I didn't get to the point of getting a good pic of kitty with wings leaping at him
*my have to play around with it during an alys pull
since flying fire kitties are win!
Flying Fire Kitty's FTW!
No beta yet so my knowledge is secondhand. Please don't hold it against me!
---
yay, had the oozling for a while in anticipation of the staff finally dropping and finally drop it did.
Attachments

WoWScrnShot_102711_214122.jpg (110.46 KiB) Viewed 2351 times
---
Just a follow up to my previous post about blue firecat. The trinket from the end of well of eternity "Foul Gift of the Demon Lord" gives you an on use blue fire kitty woot! looking forward to mop and some new opportunities for cool colors.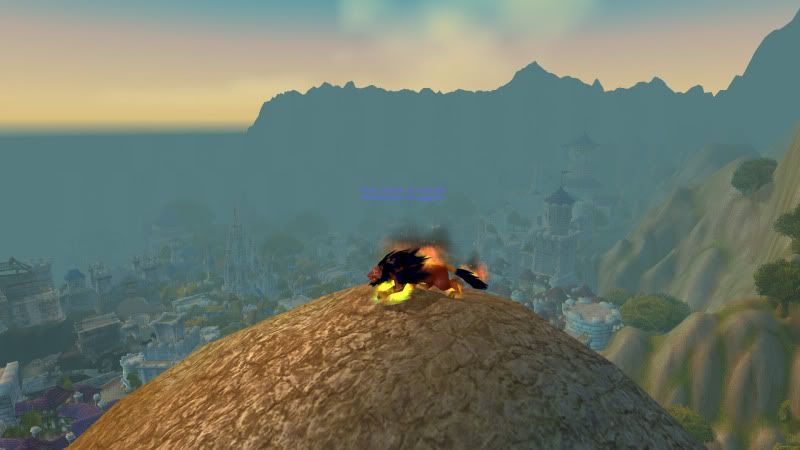 ---
I know i am resurrecting an old thread, but i think this looks awesome. I managed to get an Aqua Jewel off of one of the rares (i cant remember which). Decided to try this + fire kitty. Below is the screenshot of the result:
Attachments

Fire Kitty + Aqua Jewel
firekittyaquajewel.jpg (213.54 KiB) Viewed 1976 times
---
Who is online
Users browsing this forum: No registered users and 2 guests